History
Ron Coloma was created under the centennial trees of Hacienda Coloma, a coffee
estate located at 1,700 meters above sea level, in the heart of Colombia.
During his life, Don Alberto Constain Medina dreamed of creating a rum of great
Colombian character. Only time made his dream come true.
Our Rums
Rum masters Sandra Reateguí and Judith Ramirez conceived this sugar cane
molasses rum, with continuous and traditional (non-solera method) aging in American oak barrels –
previously used in Bourbon -, and finished in barrels previously used for aging Coloma coffee liqueur.
Hydrated with water from the Andes Mountains, and filtered in old coffee filters from Hacienda Coloma,
the softness and balance of Ron Coloma are a charming reflection of its hand-crafted origins.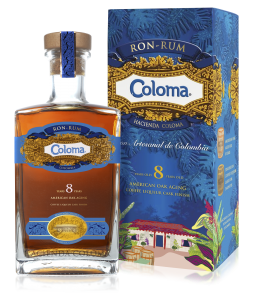 Ron Coloma 8 Años
Eyes: Light brown with subtle copper tones.
Nose: Delicate notes of vanilla and subtle touches of coffee and mocha are combined with a delicate wood aroma.
Mouth: Good balance between vanilla, mocha and a soft ground coffee.
End: Soft, round persistence.
Ron Coloma 15 Años
Eyes: Coppery brown.
Nose: Delicate, round aromas of wood, roasted coffee, vanilla and chocolate.
Mouth: Smooth notes of coffee roasting, mocha, chocolate, and tobacco.
End: Long and persistent.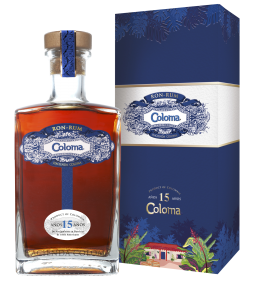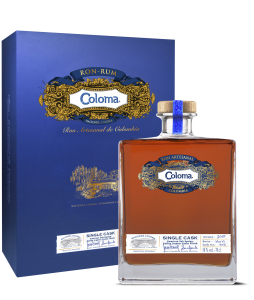 Ron Coloma Single Cask
Eyes: Mahogany color, with golden and copper hues.
Nose: Expressive, correct balance between aromas of vanilla, dark chocolate, nuts, coffee, tobacco leaves and slightly sweet spices.
Mouth: Obviously aged, well evolved , balanced, slightly perceptible sweetness, combined with flavors of wood with tones of vanilla, coffee and chocolate.
End: Intense and persistent.
Spain
Italy
Quebeq
Germany
Netherlands
Belgium
Austria
Andorra
Luxembourg
Suiza
Mauritius
Portugal
Sweden
Poland
New Scotland
Romania
Czech Republic
France
Rewine
Tudor
Boshop Cellar